Tradition
Our thick and silky caramella fondente (Italian style fudge) is lovingly hand-crafted in small batches from all natural ingredients, and when we say small batches we mean it! Each batch is small-yield, mixed by hand, scraped by hand, packed by hand, with no machines. We start with a pure base of just chocolate, sugar, milk, vanilla, and a pinch of salt, then turn it into 12 delicious variations with simple additions. Let us show you how good pure and simple can be.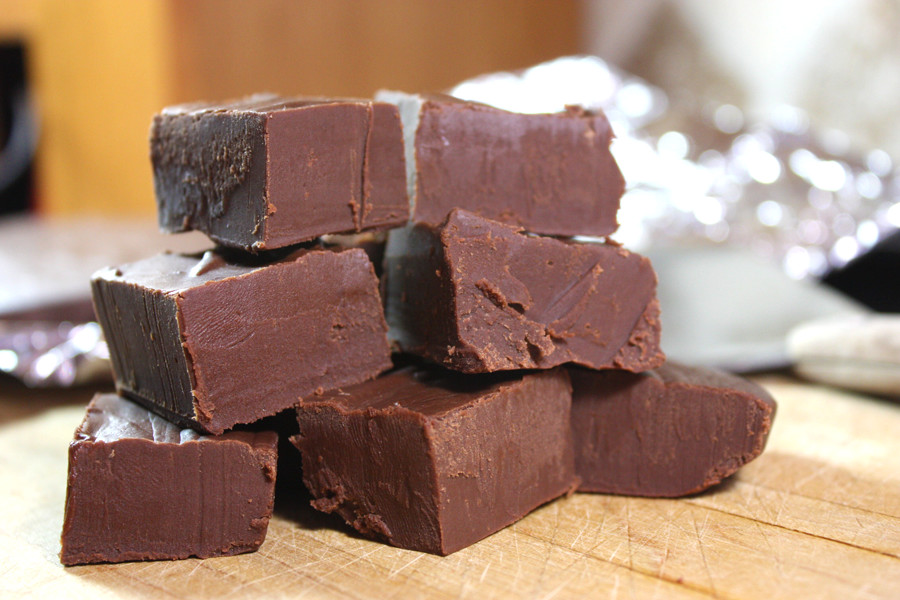 Freshness
We know you want it as fresh as possible, which means we don't want you waiting for UPS. All shipments are by USPS Priority Mail 1 to 3 day service (timing depends on your location).
Retail
We only sell wholesale unless there's a special event. Be sure to like us on Facebook for notifications, or check back here.
Wholesale
The minimum order is just one case, which is 12 individual 1 pound packages. Please allow up to 3 business days for your order to be processed and shipped. If you have any questions before ordering or are interested in a custom flavor, feel free to contact us. You'll find information on our stock flavors in the next step.
Verified Reviews
"The fudge was outstanding. I was scared of the pepper one, but it was better than I expected!"
DS
"My fudge is delicious! Just a hint of cinnamon with the luscious chocolate. This would make a great gift. (I gifted myself!)"
DF
"This fudge is amazing!"
MC
"Holy crap that's ***** yummy!"
CA
"This is some of the best fudge I have ever eaten. I was given a batch for my birthday, one of my favorite gifts. You won't be sorry if you give it a try. AWESOME."
DD
"Ordered one for my brother's house. WOW this was a big hit!"
ES
"Outstanding. Got the Sea Salt. Just the perfect amount of smoothness and the salt just brings all the chocolatey goodness out. Tried the Espresso as well. Just a bit richer. As close to perfect a bite of chocolate as you could ask for. Top shelf."
AW